PRUMemorial Family Cover
Insurance for life and beyond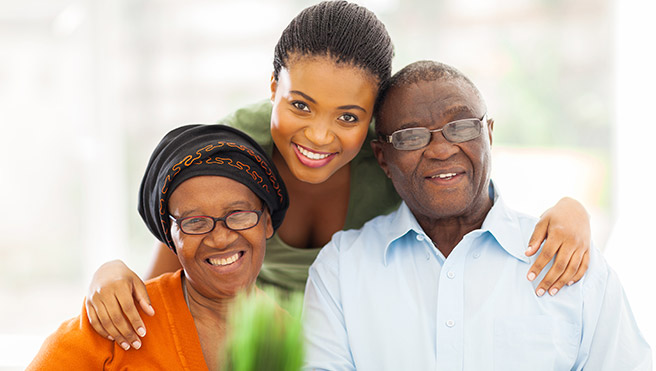 Product
Features
PRUMemorial is a whole of life protection plan that gives you and your family the support required to address the financial burden of losing a family member, like funeral expenses. The plan allows you to cover even members of your extended family.
There are three plans to choose from depending on your family needs.

You can add your spouse, your children, your parents and parents in-law (a maximum of four), Grand-parents, uncles and aunts, brothers and sisters, cousins and any other members of your wider family to the cover.

Minimum eligible age is 18 years and maximum is 64 years, 0 to 25 years in the case of children, 30 to 74 years for parents and parents in laws and 0 to 64 years for any member of the wider family.

The cover will continue as long as premiums are paid.
Reduced Financial strain
Reduces the emotional and financial strain of losing a loved one with immediate cash out.
Choose your preferred beneficiary
Immediate or extended family
Payout Plan
Choose how much benefit you would like your plan to pay out.
Switch between plans
Once your application has been accepted, subject to certain conditions of the policy
Funeral Benefits

Your family will receive a full 100% lump sum benefit upon the death of the main member or the spouse. Death of a child, a parent, a parent in law or any other included member of the family will be supported by half or 50% of the full benefit as per the policy.

Loyalty benefits

Paid every five years, you enjoy a 50% discount to the annual premium, provided the policy remains in-force and premiums are paid when due.

Additional Benefits (Riders)

These benefits apply only to the main member and spouse.

In the event of Accidental Death, 200% of full lump sum amount benefit will be paid.

In the event of disability due to an accident, 100% or 50% of of full lump sum amount benefit will be paid to policyholder/spouse depending on the circumstances.

LIFE ASSURED
Economy (Kshs)
Premier (Kshs)
Platinum (Kshs)
Policy Holder
200,000
500,000
800,000
Spouse
200,000
500,000
800,000
Child*
100,000
250,000
400,000
Parent/Parent-in-law (maximum of 4)
100,000
250,000
400,000
Wider Family Member (No limit to number of people covered)
100,000
250,000
400,000
Policy holder and Spouse only
ADDITIONAL BENEFITS
Accidental Death Benefit
200,000
500,000
800,000
Accidental Disability
100% or 50% of Kshs. 200,000 for a condition as defined in the policy
100% or 50% of Kshs. 500,000 for a condition as defined in the policy
100% or 50% of Kshs. 500,000 for a condition as defined in the policy
Loyalty Benefit Every 5 years
50% of Annual premium
50% of Annual premium
50% of Annual premium

There is a waiting period of 6 months;

When the cover is starting or when it is being reinstated.

Death and total and permanent disability claims resulting from natural causes before 6 months will not be paid.

Only claims arising from accidental causes will be payable during the waiting period.

You will be required to provide the following documentation for a claim to be paid under PRUMemorial policy;

Fully completed and signed claim form.

Certified burial permit and/or Certified death certificate (if available).

Identity document of the policyholder.

Police Report in case of Accidental Death.

Identity document of the claimant (if different from policyholder).

Identity document of the deceased (if not child or policyholder).

Birth certificate of a child (for child deaths).

The following is a list of exclusions, meaning, any claim that arises from the occurrences below will not be paid.

Suicide, attempted suicide or any self-inflicted injury whether the life assured is sane or insane at the time and if it occurs within two years from the commencement of the policy.

Any act committed by the policyholder, the life assured, or beneficiaries that constitute a violation of criminal law.

Abuse of alcohol, wilful inhalation of gas, self-inflicted injury, wilful exposure to radioactivity, or the wilful consumption of poison or overdose of drugs (whether the drugs have been prescribed by a medical practitioner or not).

With the exception of those deployed by the disciplined forces of the Republic of Kenya, any act of war (whether war be declared or not), military action, terrorist activities, riots, strikes, civil commotion, or insurrection in all cases as an active participant.

Active participation in mountaineering, horse riding, hunting, motor racing, power-boat racing, or fighting (except in self-defence).

Participation in any form of aviation other than a scheduled air service over an established passenger route.

Critical illness claims arising from conditions not listed in the policy.

Death caused by natural causes and critical illness claims; occurring within six months from the date the policy starts or from the date the policy benefits are increased or from the policy reinstatement date.

The main member must sign up for the individual package first for the other members to qualify.

The plan/package picked by the main member will apply to all those included in the cover.
Not what you're
looking for?
Don't worry, we'll help you get the correct solution that fits your needs. Provide us with your phone number and we will call you right back.