Prudential Actuarial Support Scheme
Supporting young talents in the Actuarial field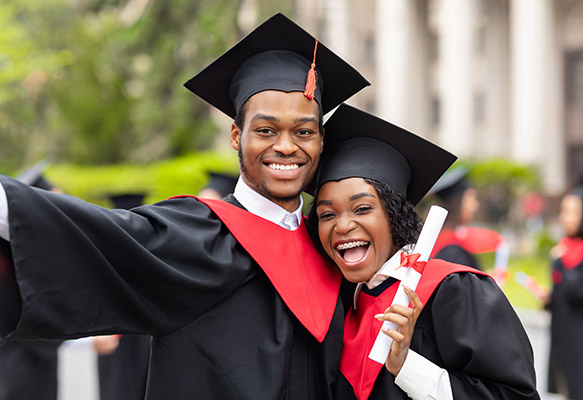 The Prudential Actuarial Support Scheme is an initiative driven by Prudential and the University of Nairobi to support Actuarial skills and provide guidance and mentorship to students pursuing their careers in this field and also to young actuaries.
With the increasing demand of actuarial skills and services in the insurance industry, Prudential is proud to be part of this growth and believes in growing talent and supporting young students to bring their expertise in the industry.
Each graduating year, three top students from the University of Nairobi undergo a thorough interview to secure a paid internship with Prudential with a possibility of getting a permanent job. The internship program runs for a full year allowing the graduates to get actual work experience in a professional work environment.
In addition to the internship experience, the company offers support to the top 3 actuarial science graduates in each year group. Each student is awarded the Kenyan Shilling equivalent of US$800 as motivation and to also help them get on their feet as they start their journey in this field.
The Prudential Actuarial Support scheme was launched in 2015, with the first beneficiary of the program having secured a full time job with Prudential in 2016.